Martina Lombardi
Martina Lombardi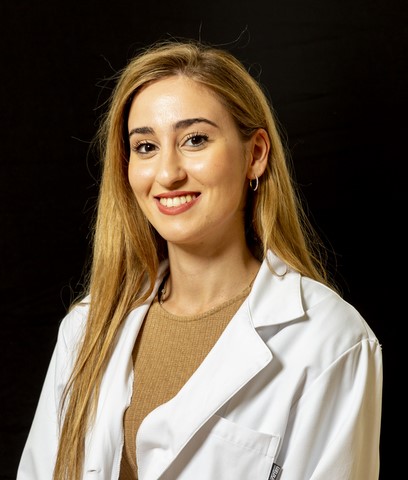 Born in 1997 in Pompei, after graduating with honors from high school, she graduated summa cum laude from the University of Salerno with a degree in Biological Sciences and is currently completing a master's degree in Biology.
Since 2020, she has been employed at Theoreo srl, a spin-off company of the University of Salerno that deals with metabolomics, specifically the use of metabolomic profiling for the development of screening tests for human diseases, where she serves as Chief Scientific Officer (CSO).
Since 2022, she has also been working at the University Hospital "AOU Ruggi D'aragona" in Salerno, Italy, where she was awarded a fellowship in internal medicine to specifically study the mechanisms underlying the progression of nonalcoholic hepatic steatosis and the association of metabolic syndrome with cardiovascular risk.
An author and coauthor of several articles in international peer-reviewed journals, she presented her research results at the 18th international conference of the Metabolomics Society held in Valencia and the 4th conference of the Metabolomics Association of North America (MANA) held in September 2022 at the University of Alberta in Canada.
She is actively involved in an international clinical study called GEMMA (Genome, Environment, Microbiome and Metabolome in Autism), and at the third annual meeting of the project she presented preliminary results of metabolomic investigations conducted on the first enrolled subjects.
In 2022, she was invited as a Visiting Professor by the Medical School of the University of Tennessee, where she taught a course on the applications of metabolomics in the biomedical field.